9th Edition's Indomitus pre-order and release date have been confirmed along with the first official word on the new Chapter Approved. Check this out.
The new edition box set will be available in stores on July 25, and preorders go live on July 11. Core box will be $199.99. Core books will be $65 separately, and the softcovers will be $40 each. There's also going to be a couple pieces of terrain at $40 and $60 respectively, though pictures of those are not quite available yet.
Now that the box is spoiled, and the prices are out there, the early reservation period has ended!
We know our Painter Promotion was very exciting, and a lot of folks took advantage of a hold on Indomitus to earn bonus paint! Awesome! Unfortunately, early holds had to stop due to overwhelming demand (that is – the number we are currently guaranteed to have are spoken for). We had a huge number of copies on order, and while we weren't quite sure how this would go, we have enough interest to – likely – sell out within 24 hours of opening our preorders on July 11.  While this promotion has been a huge success in helping us gauge demand, we do not want to be in a position of promising more boxes than we are sure we will have available, so we have made the call to end it early. We sincerely appreciate your interest, and apologize that we are not able to make this promotion available to more people!
The preorder window opens on July 11. If you placed a hold before all the details were known – THANK YOU – you pay finalize and pay for your order starting on July 11. Any remaining stock that becomes available will be released to the general public via our website at shop.justgamesrochester.com.
Anyone who put in a "want" number BEFORE July 11 and had it confirmed has the box AND the paint bonus. Those "wants" will convert to unpaid preorders this morning at 10 am, after which you can call or come in and pay them off any time before or on July 25 (release day).
Q: What if I don't pay it off before or on July 25, and don't make any other arrangements?
A: If we don't hear from you to make other arrangements, and you haven't prepaid, your preorder will be canceled and released to general stock on July 26. 
40k Indomitus Box Pre-Order Date CONFIRMED!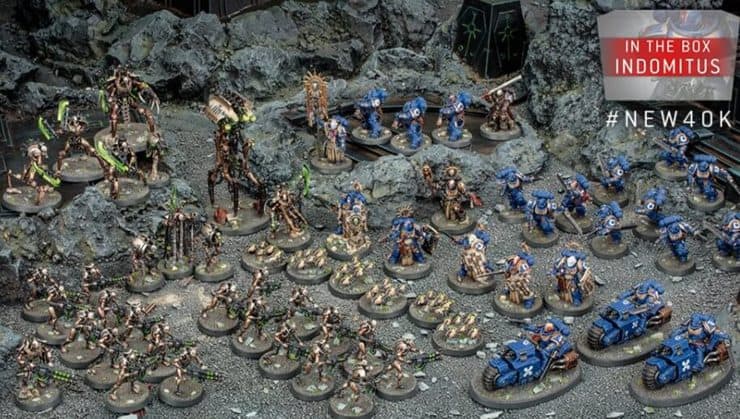 Get those wallets ready because it looks like 9th Edition will be here before this month ends.
Chapter Approved is BACK!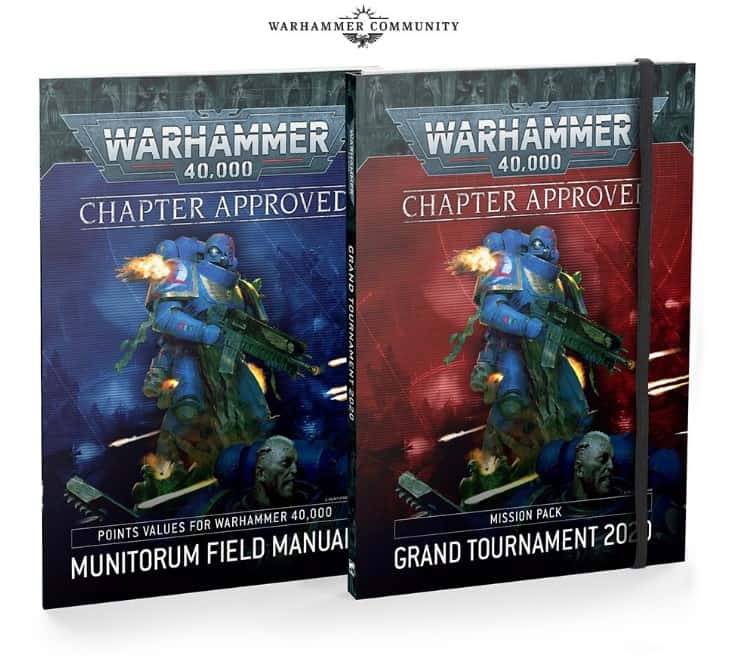 On top of the groundbreaking news of the Indomitus release, a new Chapter Approved that comes out at the same time is going to be split into two different books.
These books add great playable value to the game, and with the original box clocking in at almost $400 of separate models, it's easy to add value with these books.
So what will be in each of the books?
The Grand Tournament 2020 Mission pack is contains guidance for running and playing in tournaments, special Secondary Objectives, and loads more. Play at home, or join us when reopening hits that phase. It's even got a special binding to make it extra friendly to the tabletop setting. The second book is the Munitorum Field Manual, which holds a full list of updated points for Warhammer 40,000 units. With their powers combined, the new Chapter Approved will have you on the cutting edge of Warhammer 40,000 competitive gaming.
GW Making It Easy to Crusade & Announces New Open War Cards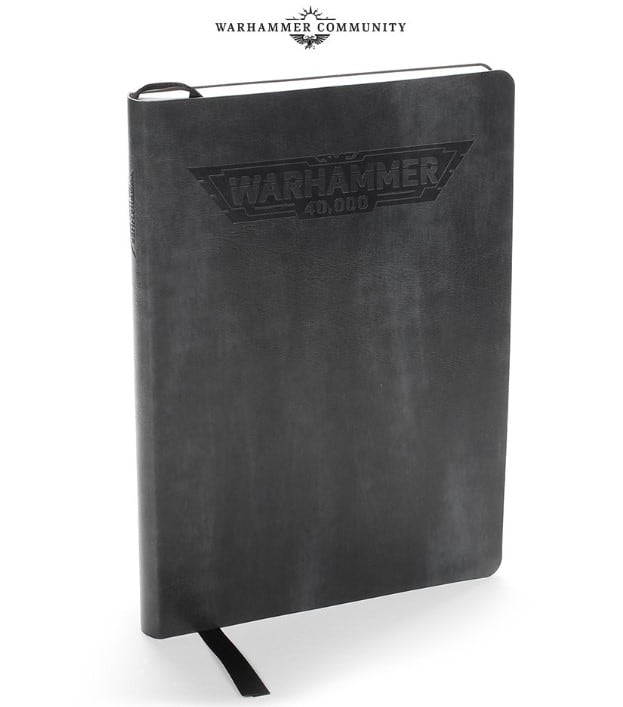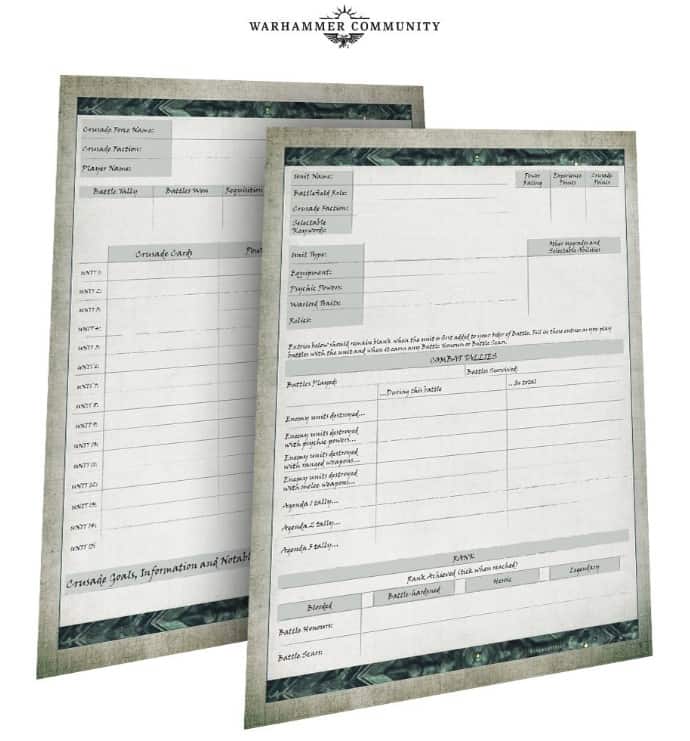 This is pretty cool, particularly for folks that dig campaign play or rpg-lite elements in their minis game. dropping a Crusade Journal to make it easy to track your progress of units during campaigns. You'll have to record which units die. Which ones get injured. Who gets promoted, etc. So this lays out all the entry fields in an easy-to-follow way.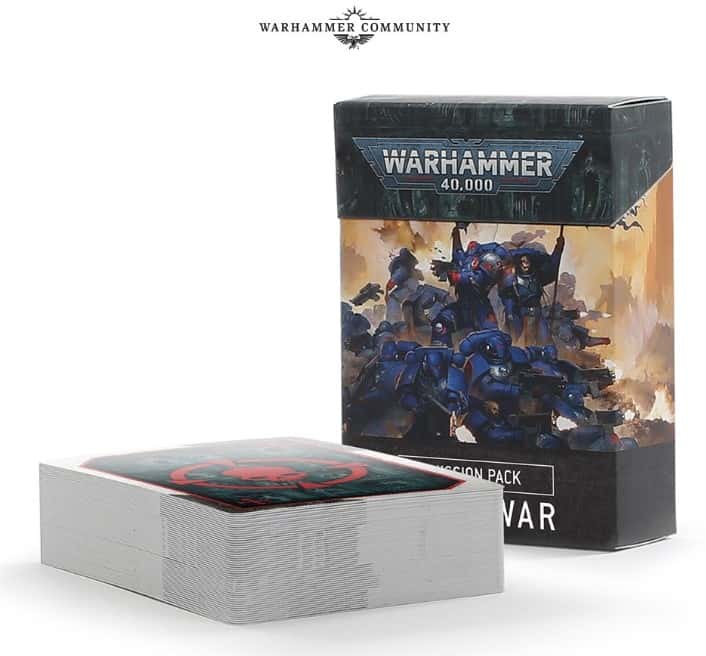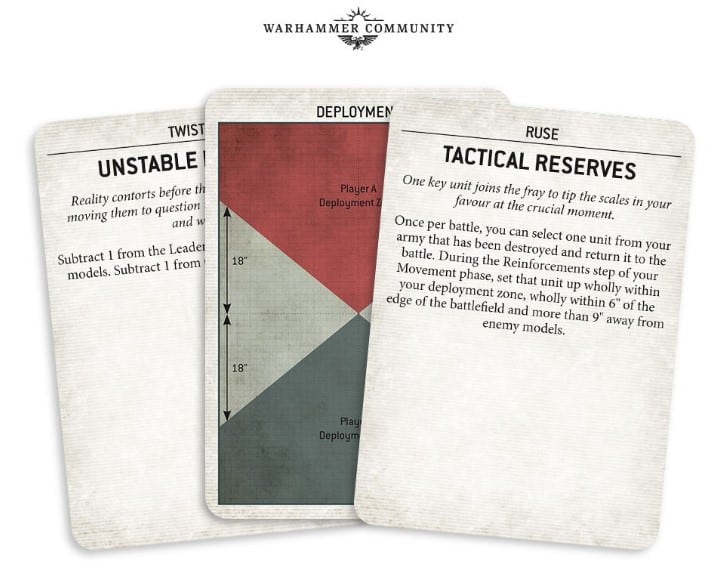 These allow you to quickly and easily generate a mission by randomly choosing a deployment, objective and twist for your battle. There are also ways of evening up games where there is a difference in Power Levels between players so they work great for spontaneous pickup games.