Paint classes are back – online that is! Read on to see all the cool stuff Wiz Kids has done to make painting classes possible during COVID!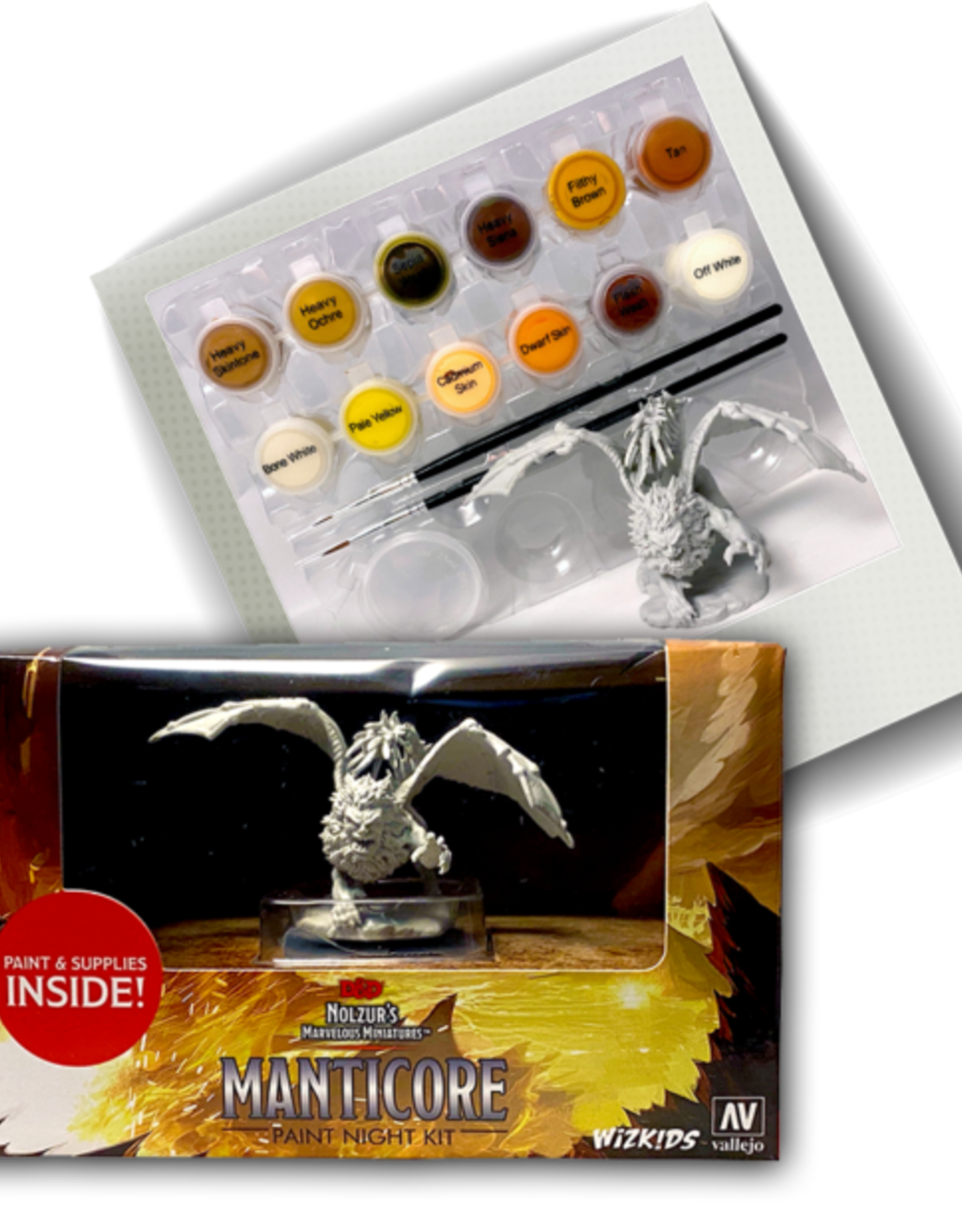 Paint Nights are back! Join us on August 11, Live on our Facebook page as we teach you to paint this Manticore!
Get your hands on the D&D Nolzur's Marvelous Miniatures: Manticore figure and join in with friends and family in this exciting Paint & Take Event at your friendly local game store online! We'll be teaching via Facebook live on our main page, but you'll need a kit to participate!
New and experienced painters welcome. Space is limited, so reserve your spot today!
1 x D&D Nolzur's Marvelous Miniature: Manticore
12 x Expertly curated Vallejo colors, including

Off White
Heavy Skintone
Heavy Ochre
Heavy Siena
Filthy Brown
Tan
Bonewhite
Pale Yellow
Cadmium Skin
Dwarf Skin
Flesh Wash
Sepia Wash

2 x Brushes
1 x Water pot and the ability to use the blister pack as the paint palette!
Access to an expert step-by-step tutorial by Neil Burns of Just Games – former Guild Ball National Champion and winner of countless painting contests
These kits, put together by Wiz Kids, are really amazing deals that continue the tradition of a "Painting Go Bag" started by Neil specifically for these classes. Best of all, the kit and class are only $24.99!