Board Game Expo is a new event from the creators of Free RPG Day! Basically, it's a great, big, huge, early release party for some hot titles from your favorite publishers! You'll be able to get these titles at least 30 days in advance of their regular release, anywhere else. There will be a slate of great promo items for all of these games available to participants. Best of all, on April 4 we'll be showing off each and every one of these titles at our very own Board Game Expo Demo event! You can stop in, grab a snack, check out the games, see what you like, and take a brand new title home to your friends and family.
This is a big deal, and the game titles are important releases from major publishers. Many new game titles and exclusive promos for some very popular game titles (Death Eaters rising anyone?) will make it an amazing event not to be missed. Only 100 stores nationwide will be permitted to participate in this event, and here at Just Games we're pleased to partner with Gaming Days and some truly amazing publishers to bring you a fantastic gaming extravaganza!
Below you can read more about the titles that are currently announced for BGX 2020. Keep checking back here for details, preorder bonuses, promos and more information as the event approaches.
BGX 2020 Announced Games
Announced games for Board Game Expo 2020. Participating retail stores will have limited quantities of the following games for BGX 2020 in advance of their general release date.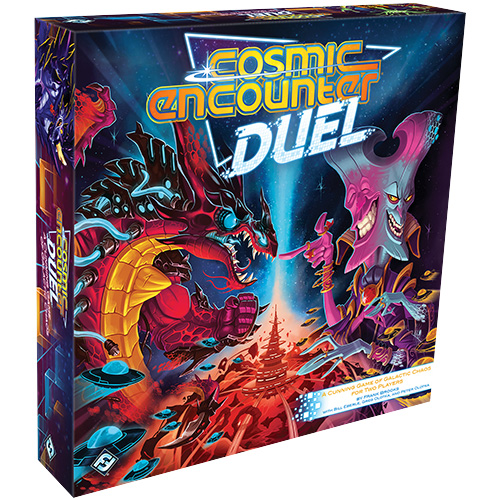 Announced January 29, 2020
$39.95
The Cosmic Citizenship Council has announced it will allow two new alien species to join its ranks! However, the Council forgot to make two copies of the filing form, meaning really only one species can join…