Join Riley and the rest of the Just Games staff as the Games for Everyone series continues! On October 23, Just Games is your Halloween prep store, with awesome games demoed by Riley for the whole family!
One player is a monster, another is a hunter — but who knows who is whom? What you do know, though, is that you can be either a hunter trying to capture the monster or a monster escaping from the hunters.
In Monster My Neighbour, players start the game with four cards in hand and use one card per turn. Due to many card effects, your hand will change continuously. In order to win, you have to find who is the monster or hunter, then take those key cards by using your cards wisely. Use them to win!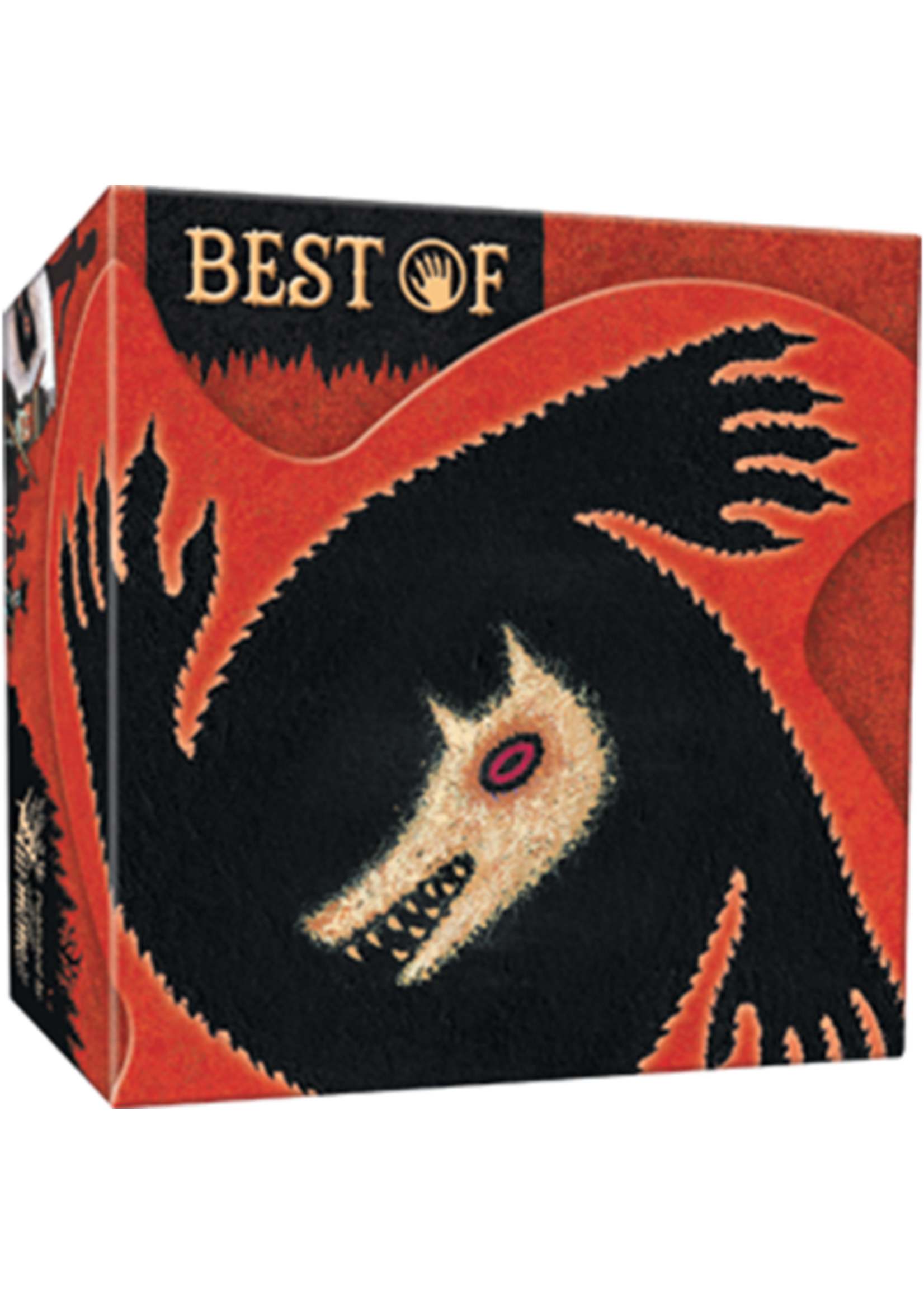 New in the Werewolves of Millers Hollow line comes the Best of Werewolves of Millers Hollow! To celebrate the original game and its howling legacy, the original designers decided to take all their favorite character combinations and bring them to you. With characters taken from all the expansions—New Moon, Characters, The Pact—all in one box, it's easier than ever to put together a terrifying game of intrigue and suspicion. Play the way the designers do with the Best of Werewolves of Millers Hollow! This product is an expansion: Werewolves of Millers Hollow base game required to play.
Skulk is a game of bluffing and strategy for up to six players!Secretly pull marbles from the skull and try to stack the odds in your favor. Each marble lets you take actions that move you closer to victory or sets your opponent back. If the skull doesn't favor you, bluff about what marble it has given — just don't get caught!