We are very pleased and honored to have for auction two original paintings, painted exclusively for the 2023 Commander Sealed auction by fan favorite artists Kaja Foglio and Magali Villeneuve.
This incredible piece is your chance to own an original by Villeneuve. Prolific illustrator of hundreds of Magic cards – notably Chandra, Torch of Defiance, and numerous illustrator novels such as the Farseer Trilogy, we are deeply honored to offer this painting.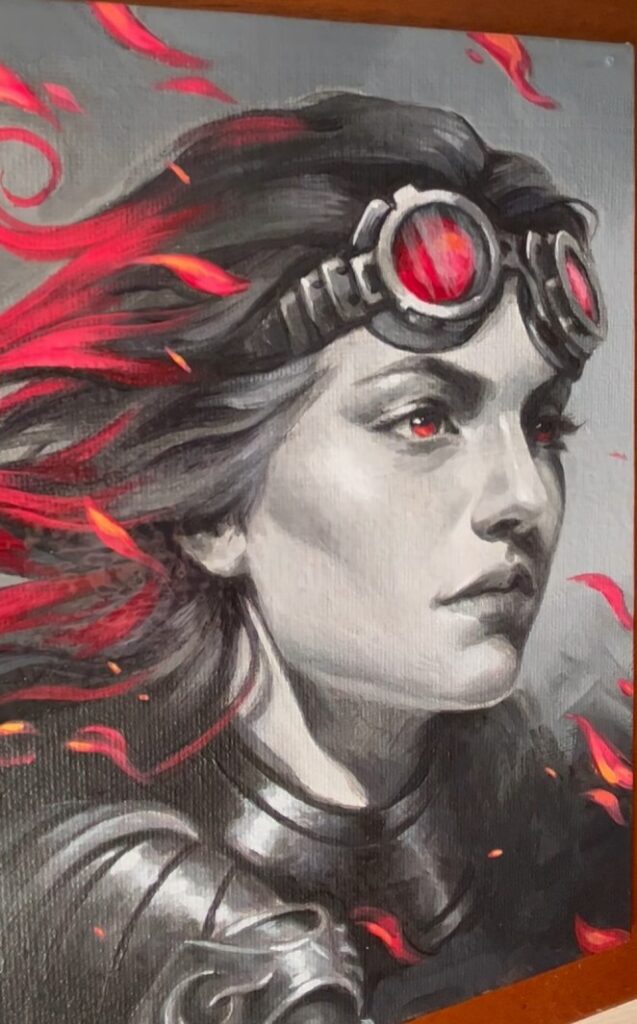 One of the "it" Magic artist from the early days, Kaja Foglio is also the illustrator of the extremely popular Girl Genius comic series. This is Kaja's second year working with Commander Sealed, and we are thrilled to again offer this marvelous original piece for auction. This piece is signed on the back, with a written description of the event it was painted for, as well as the date finished.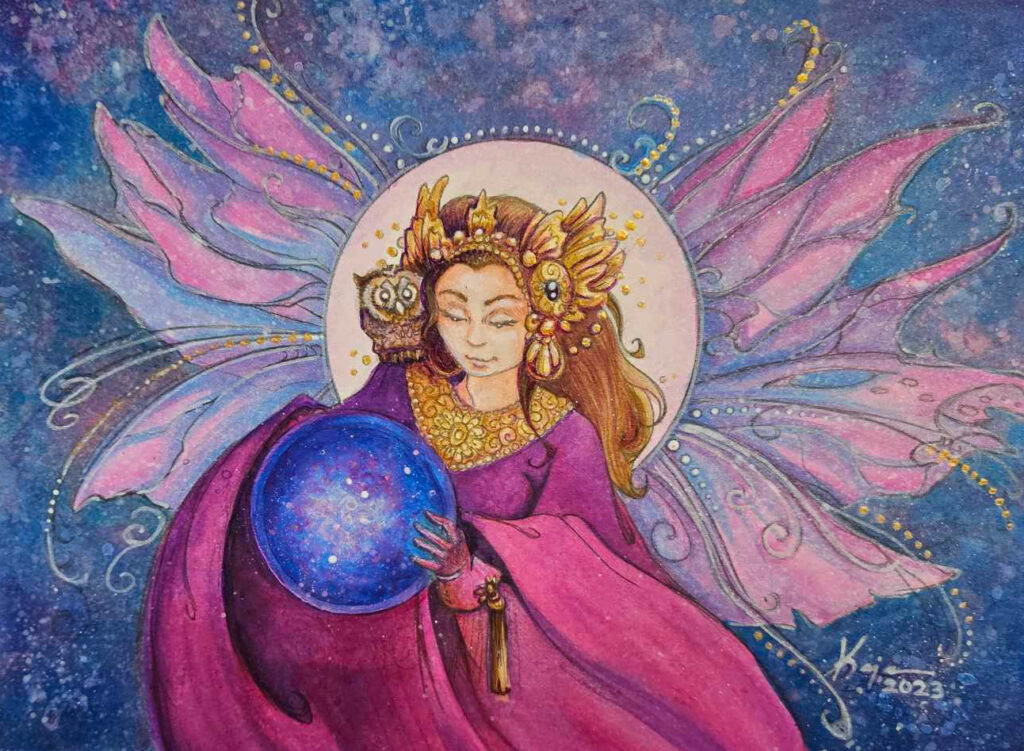 Art from original Magic cards can auction for tens of thousands of dollars, and often sells to private inquiry before it even goes to auction, so it can be challenging to see anything by these artists at a public auction. This may be your last and best chance to hang an original painting by these artist in your home – and 100% of the proceeds go to the Trevor Project and Trans Lifeline, so this is a marvelous opportunity.
Still don't have tickets for Commander Sealed?