This prerelease is going to be different from every other one. Here in NY, we really don't know when we'll be allowed to reopen our game room. And if we're allowed, we're not sure exactly when it will be safe to do so. So, how do we run the Core 2021 prerelease? Well, we're going to have a couple of options, and a contingency plan, and some reasons for both! There's also a ton of product changes and even new goodies, so check it out below, or head over to the preorder part of the site and fill up your cart!
Ideal Scenario – We can do in store events for prerelease
In the event that the state of NY permits mixed-group gatherings (not your family)
Core Set flights of 8 players, every day of the week, twice a day, for a week.
Daily at 1 pm and 6 pm, for a week, we'd be running Core 2021 prereleases in store, limited to 8 seats per flight, to ensure maximum social distancing.
If you want to play with only your household members, at the store, to minimize exposure to strangers, you will need to buy ALL 8 SEATS in one time slot.
You can still buy a prerelease At Home kit, outside of any time slots, and have the kit delivered or pick it up in store on any prerelease date.
Backup Scenario – No in store events permitted
All time slots will be converted to prereleases At Home.
You may opt into this choice by buying the At Home kit, instead of a time slot.
We will make this call, based on NY State law and CDC guidance, the day before the first prerelease flight, Thursday . We will not make a final decision until then, because we want the best possible data available to us.
Prizes
Everyone gets 2 packs for participating. We're keeping this simple structure because 1) it's pretty popular and 2) if we have to convert everyone to play at home, it keeps things very easy to understand and in fact gives out MORE prizes on average than we might give at a more "competitive" structure.
New stuff!
We promised, there's a lot of changes to Core 2021, lots of them making it ideal to play at home OR in your local store, so this set will be the "pandemic adjustment set" as we head back toward normal. Read on for new hotness!
PLANEWALKER DECKS
Let's meet Basri Ket.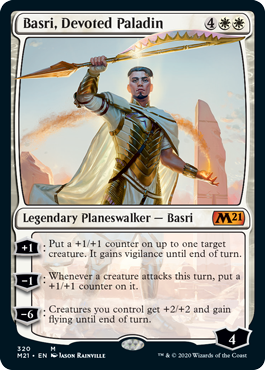 Basri joins Teferi, Liliana, Chandra, and Garruk as one of the five faces of the Core Set 2021 Planeswalker Decks. These decks are perfect for anyone getting into Magic (and the perfect follow-up to Welcome Boosters in terms of article flow). Let's take a quick look at what each deck does: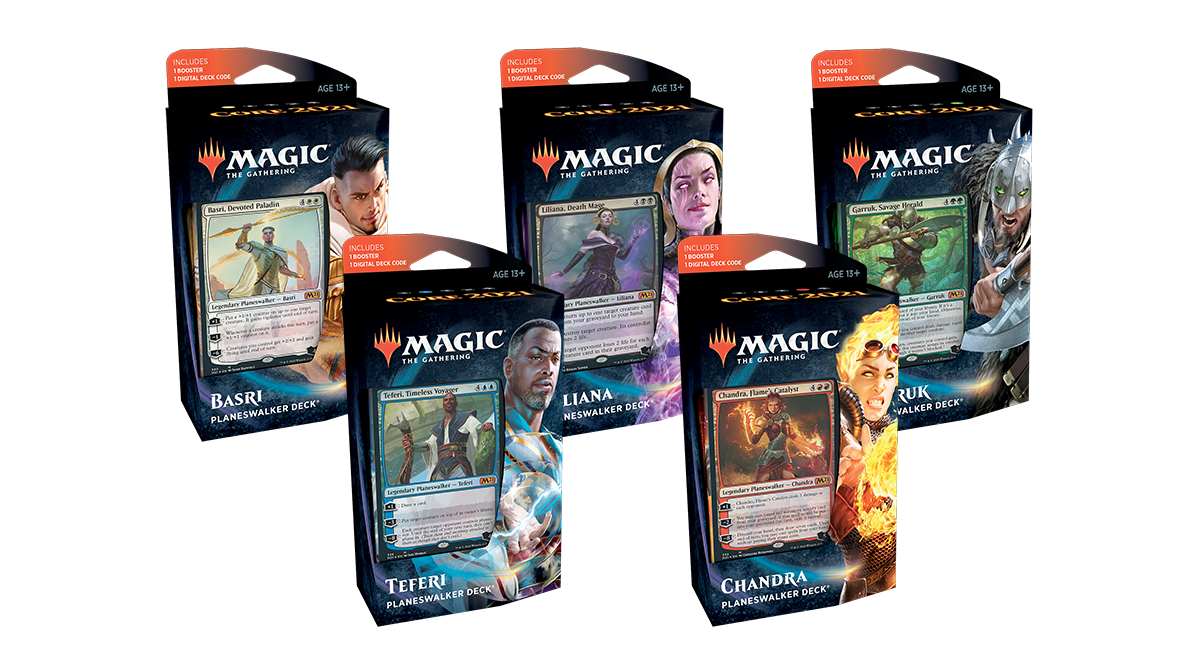 MAGIC: THE GATHERING ARENA STARTER KIT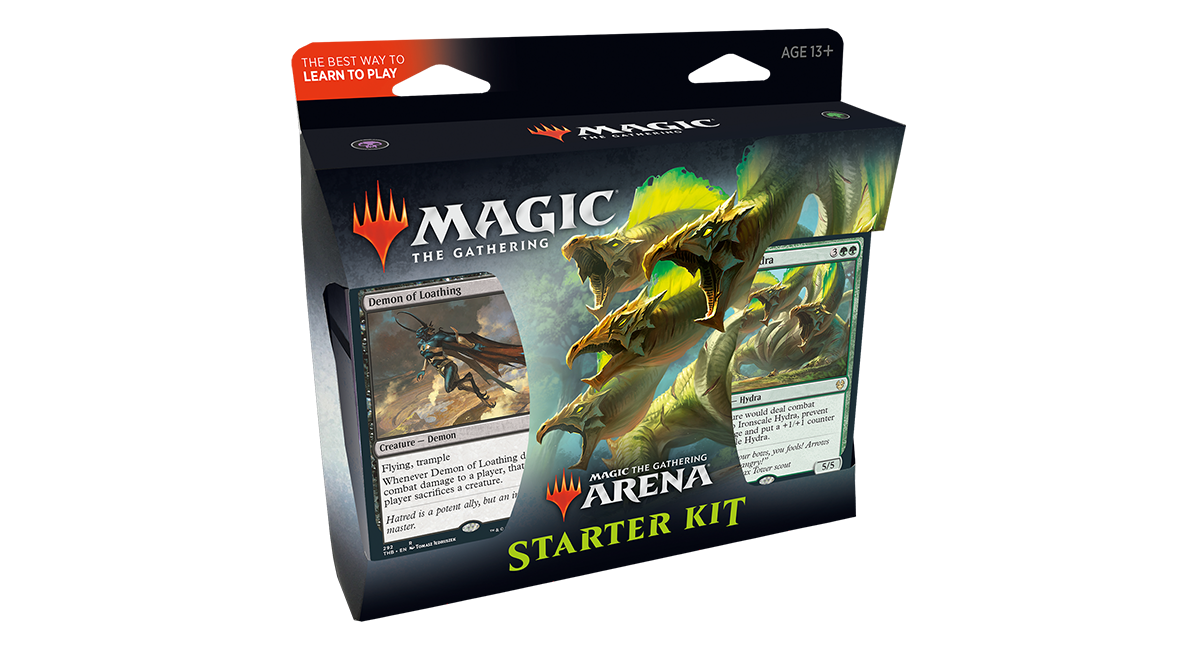 Introducing the Magic: The Gathering Arena Starter Kit. If it looks familiar, that's because it's a follow-up to the Spellslinger Starter Kit. The contents are pretty similar, too.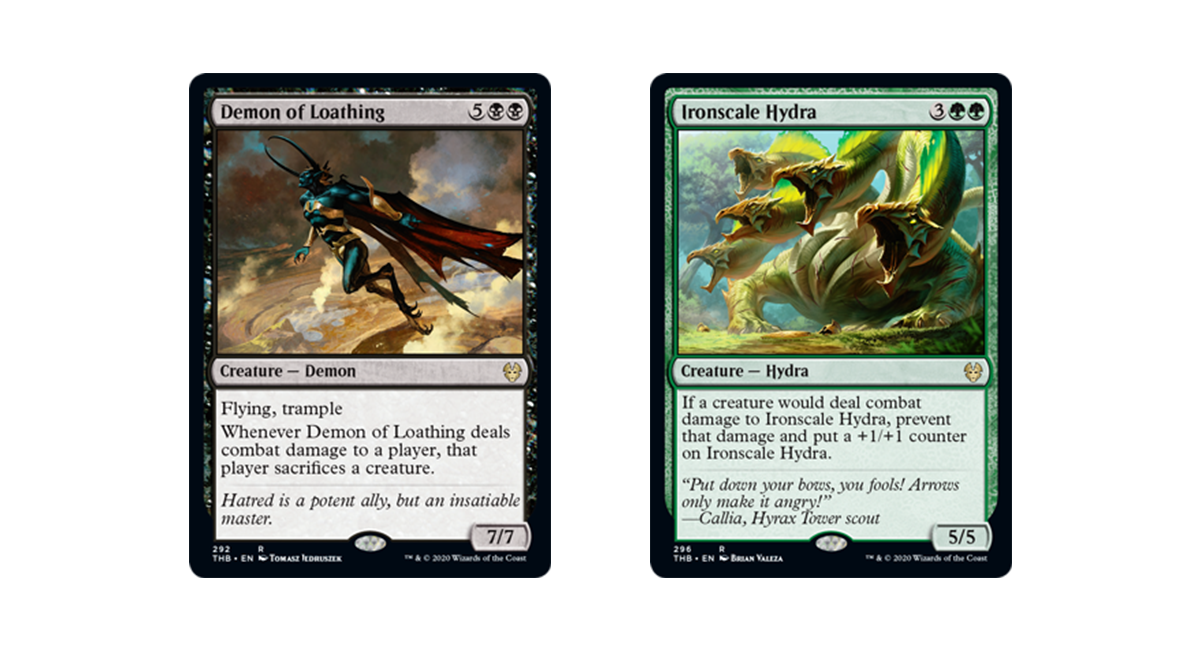 The Spellslinger Kits were designed to teach the game with inserts, but we've learned that sending brand-new players to the MTG Arena tutorial is a much better experience for them, and this product leans into that fact.
Inside, you'll find two fun, beginner-friendly decks. You also get a 16-page reference rulebook and two fold-out tuck boxes for the decks. Finally, you get an MTG Arena code card, good for digital copies of both decks, that can be used twice—once for you, and once for a friend you'd like to play with.
COLLECTOR BOOSTERS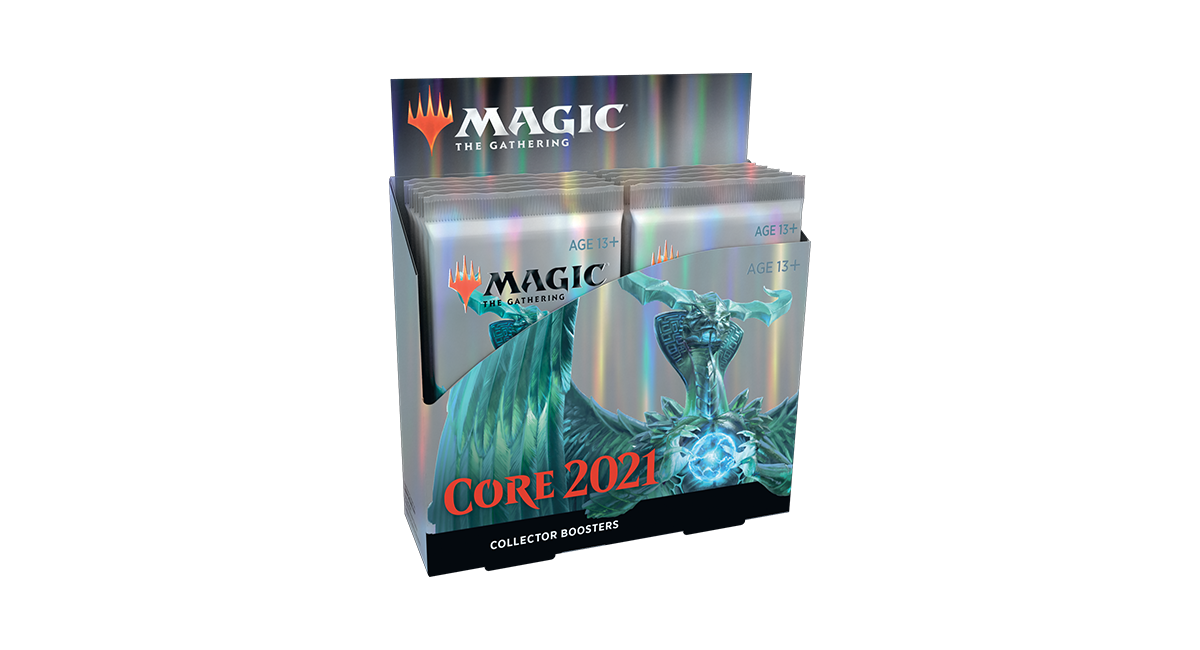 Collector Boosters are jam-packed with special goodies. Since this article is about going in-depth, let's get real granular. I even have an image. I don't know how to make these images, but it turns out if you just type "make this an image" the person who converts documents into web pages will get an image made for you.
Collector Booster Contents (Make this an image. Thank you.)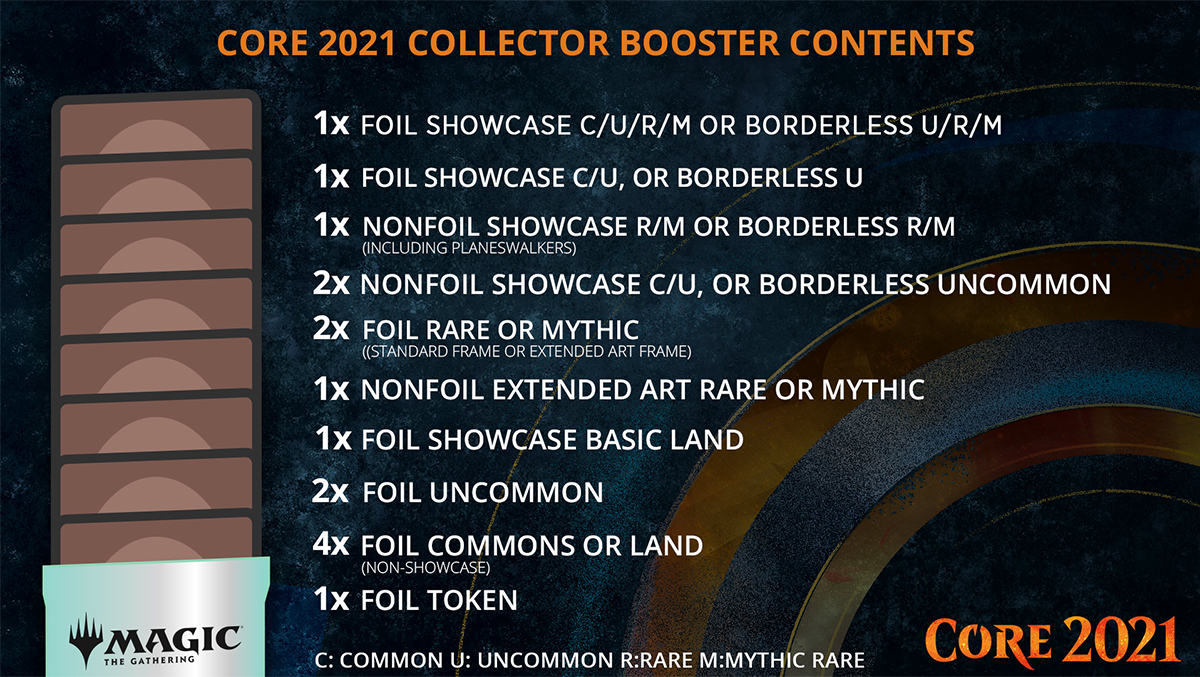 Each Collector Booster comes with 4–5 rares or mythic rares, 7–9 special-treatment cards, and 11 foils! These packs are perfect for players looking for the most exciting pulls possible.
What about Playmats? – COMING SOON
Well, we missed these for Ikoria. BUT THEY'RE BACK for M21. You can buy them here.
We will give some out if we get to do in store play, but for this prerelease only you can snag them for $20 each.