Matt here, owner at Just Games, and general manager. Around a month ago, we posted our M21 prerelease preregistration. At the time, we said we weren't sure what medical advice would look like, or what our region would look like. Now, a month on, it's pretty clear that we won't be able to open the game room soon enough, or safely enough to accommodate a game like Magic. Therefore all M21 prerelease time slots will be Play At Home, as we previously discussed.
We know this is a disappointment to some; it is for us too. We want to see you, and play games, but we know and hope you will understand that this is appropriate action for the good of our community's health.
I want to be super clear about this too – even if NY enters Phase 4, we will not hold M21 prereleases in store. We simply will not have the time, or the guidance, to do so safely in the short time remaining. In addition, rising infection rates in nearby states, combined with many of our customers still needing to work out of state, mean that we cannot ensure safety at an event like a prerelease. As was recently reported across multiple outlets, the biggest risk factors are gatherings in-doors, for extended periods, in close proximity, in which items are shared amongst those gathered – e.g. "Magic is the worst possible transmission scenario."
So, all that said, thank you for your continued patience. I will continue to attempt to be transparent about our planing process, and we will continue to work toward a time when we can all game at the same table again.
Preorder Play at Home prereleases online
SOME SECRETS ARE WORTH DYING FOR
Feel the cold touch of death in this adventure for the world's greatest roleplaying game.
In Icewind Dale, adventure is a dish best served cold.
Beneath the unyielding night sky, you stand before a towering glacier and recite an ancient rhyme, causing a crack to form in the great wall of ice. Beyond this yawning fissure, the Caves of Hunger await. And past this icy dungeon is a secret so old and terrifying that few dare speak of it. The mad wizards of the Arcane Brotherhood long to possess that which the god of winter's wrath has so coldly preserved—as do you! What fantastic secrets and treasures are entombed in the sunless heart of the glacier, and what will their discovery mean for the denizens of Icewind Dale? Can you save Ten-Towns from the Frostmaiden's everlasting night?
Icewind Dale: Rime of the Frostmaiden is a tale of dark terror that revisits the forlorn, flickering candlelights of civilization known as Ten-Towns and sheds light on the many bone-chilling locations that surround these frontier settlements.
Preorder now, don't forget your exclusive dice, tray and map combo!

Due to the need to schedule DMs, we're going to be closing registration for our FIRST WEEK of Summer programs soon. These are always fairly popular, so if you're holding out, here's our advice; sign up for that first week. If your schedule changes, and your child can't attend at all, we'll give you credit toward whatever games or toys you'd like, with no cancellation penalty. So best case, your kids get a week of D&D fun, and worst case you get some games to play as a family!

We're very excited about this new game, a bit of a riff on Mystic Vale, a bit of it's own thing, super fun, super cool. If you preordered a month or so ago, you got the Premium Components FOR FREE, but if you missed that window, or if you want the Mini Expansion, we're now able to make those components available with no extra shipping!
If you totally spaced on this one, don't worry – we ordered a bunch so that we could make it available to you even after the preorder window closed. But quantities are now limited to our order numbers, so take a look and decide if you need this cool game about art competition with an amazing set of card transparencies!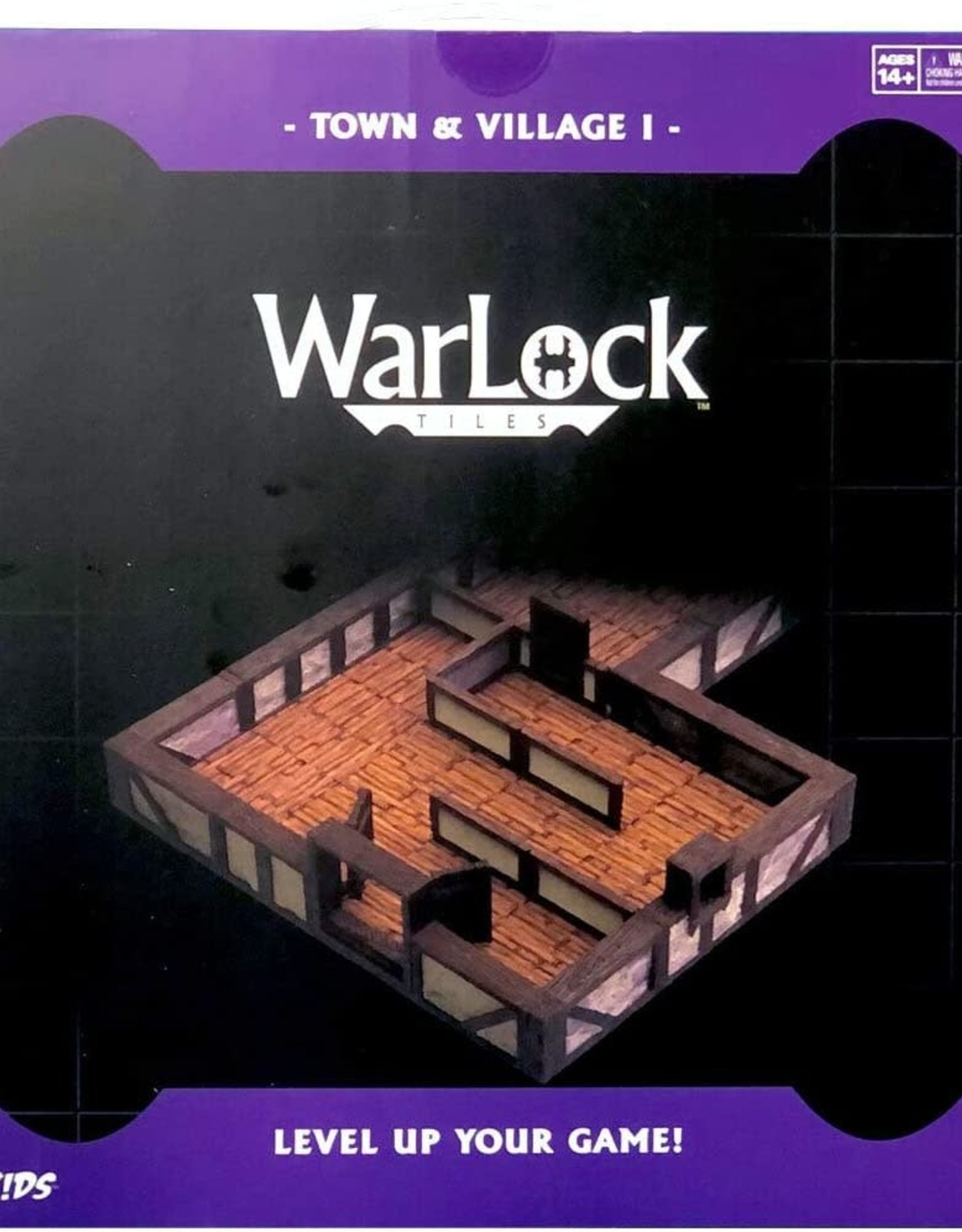 We're SUPER excited about these. Matt got a chance to play around with them at the end of 2019, and the prototypes were so good he preordered immediately. This is really the game-changer that 3D D&D tiles were looking for, so if you're wanting to level up your dungeon, you can preorder here. But read on to see what other folks are saying!
Preorder at shop.justgamesrochester.com
Buzz from Reviewers!
"It's elegantly designed, allows for a wide variety of builds, from dark dungeons to taverns and inns, and it gives you a generous amount of play space that should work for most encounters…it seems like a great way to get started with your dungeon terrain collection." – Theo (The Gallant Goblin)
"Love the new #warlocktiles from @wizkidsgames!!!" – RealmsmithTV
Rick Ankney of Rick Rollz America was excited to show off his WarLock Tiles on TikTok!